HERVEY BAY
 3 hour 30 minute drive from Brisbane
2 hour 30 minutes drive from Sunshine Coast
Fraser Island Barge – Mary River Heads to Kingfisher Bay
Direct Flights to Hervey Bay Airport
from Brisbane and Sydney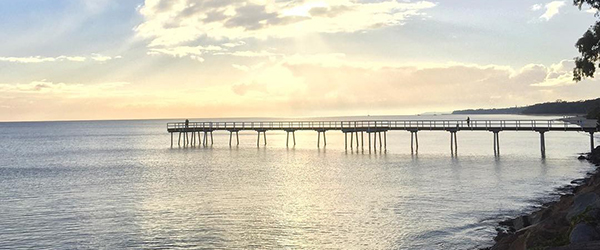 4WD Hervey Bay Hire
Do you like the Sun, Sand and Surf, or want to explorer the state forests?
Then an East Coast 4WD hire vehicle from Hervey Bay will give you right vehicle to see the things you want to see!
Leaving from Hervey Bay you can have options to catch the barge to King Fisher Bay – Fraser Island to journey to the world's largest sand island, or plan a 4WD trip and go bush … into the many State Forests and Parks
In Cooloola, Fraser Island, Moreton Island and Bribie Island areas, vehicle permits are required for driving on beaches and tracks.
Please click the link to the State Governments – Vehicle Access Permit Fees site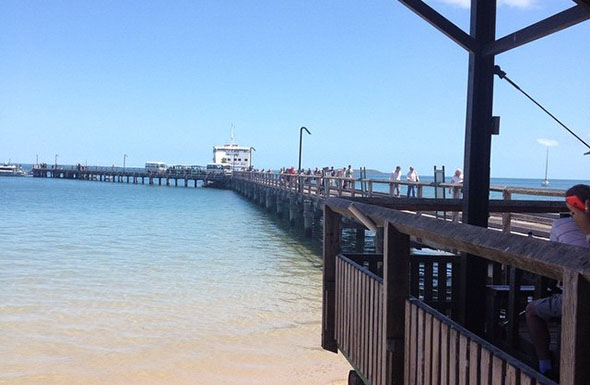 Kingfisher Bay – Fraser Island
Located approximately mid way up the island on the Western side of the Island this is a great entry point onto Fraser Island.
Fraser Island has both great resorts such as the King Fisher Bay resort and Eurong Resort, to camping spots such as Cathedral but along the beach you can find beach camping locations
There are many attractions such as the Maheno Ship wreck, Lake McKenzie and Eli Creek.
With an East Coast 4WD Hire vehicle you can discover the Island in your own time.
Woodgate / Burrum Point – Burrum Coast National Park
Just over an hours drive from Hervey Bay is a great camping spot at Burrum Point.
Burrum Point camping area provide close access to the water and beach activities.
The camping area is behind fragile foredunes, just a short walk to the water and beach.
Boating, canoeing and fishing are popular activities on the Burrum River.
It is not recommended for low clearance trailers, caravans or buses.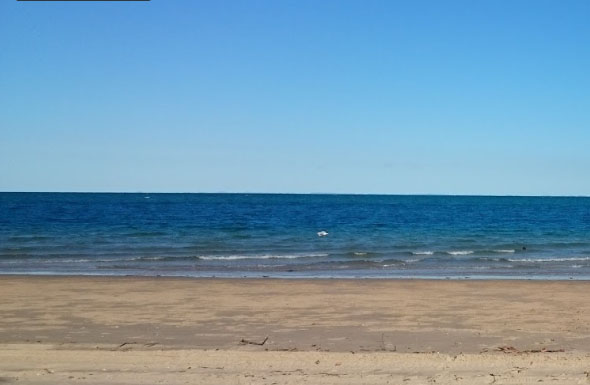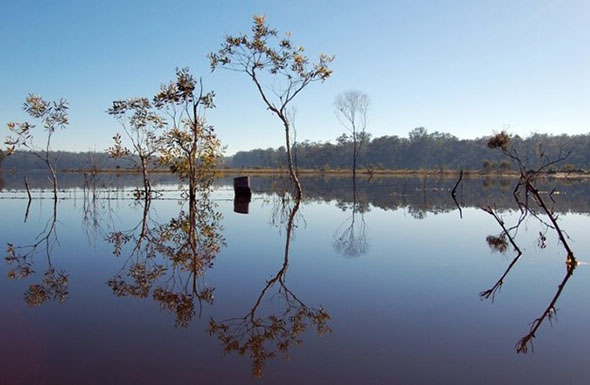 Wongi State Forest
Wongi itself is a string of waterholes fringed with paperbarks and rushes surrounded by eucalypt forest and pine plantation.
Just 1 hour West of Hervey bay, and you will reach the Wongi Waterholes Camping Area
Camping is aloud at the waterholes and provides an excellent spot to cool of in summer.
Two picnic areas are provided near the water, with the camping area having sites suitable for families, groups, caravans, tents and motor homes.
Having toilets, picnic tables, cold showers and tank water are provided makes for an enjoyable camping experience.
Lenthalls Dam, the water supply for Hervey Bay and its surrounding areas, was built in 1984 and is in the heart of the Wongi State Forest and Forest Reserve.
The dam was named after the pioneering family in the district and has been stocked with Bass, Barramundi, Yellowbelly and Silver Perch.
A stocked Impoundment Permit is required to fish at the lake.
Tannins leached from the paperbarks stain the water in the waterholes a golden–brown colour making for some interesting reflections in the still waters.